Morning Folks!!
It's Game Day here in Fort Lauderdale as hundreds of domainers converge for the 23rd running of T.R.A.F.F.I.C. It's a true labor of love. It is great to see so many energetic and forward thinking minds together. There is a lot going on and the informal 'Cabana Networking' is priceless. This year we have been blessed with 2 days of sunshine and today and tomorrow look great as well.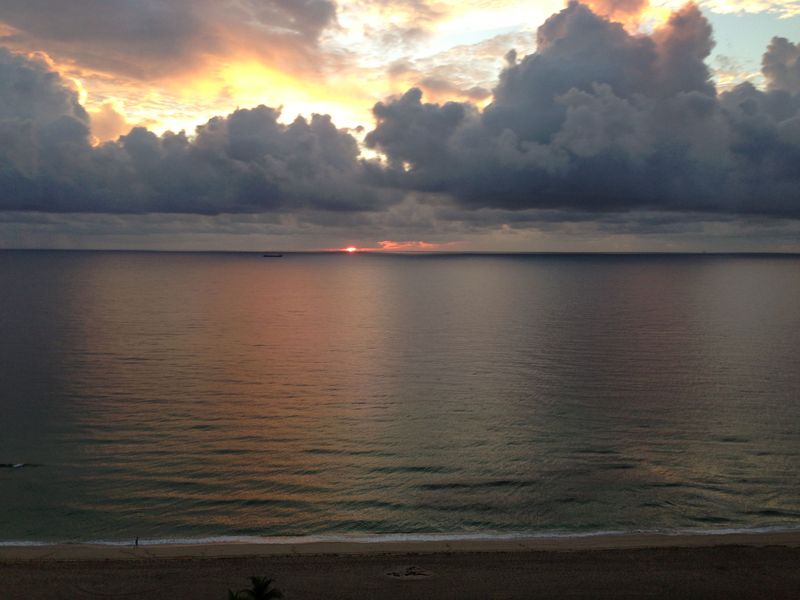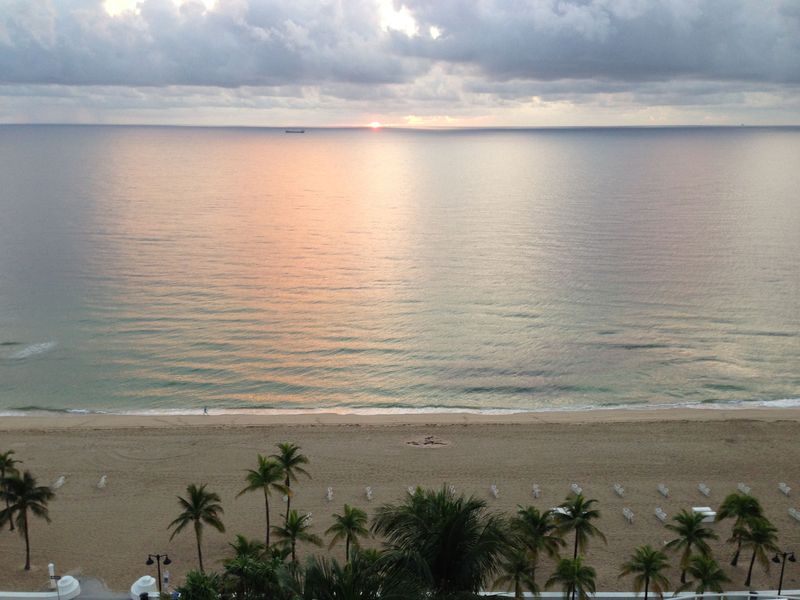 7:20AM Sunrise just minutes ago
At noon today registration opens on the 4th floor. Please make sure you have your badges at all times. Security is tighter this year and those badges are your passport to all functions. No tickee, no laundry. So if you don't want to be inconvenienced, make sure you have it and are wearing it.
I want to thank the City of Las Vegas for sending all types of goodies for your show bag to signify our return to Las Vegas after a 3 year absence. Tickets will be available starting this Tuesday for our late May 2013 show May 29th - June 1st with cabana marketing and a return of the TRAFFIC Road Rally on Tuesday the 28th. We have 50 tickets at $995 and they will be offered to 2012 attendees first.
The auction is going to tell us many things tomorrow at 3PM. But most of all it is going to be exciting and entertaining and everyone is going to have a good time. Except those that did not bid or did not bid high enough and then kick themselves for not getting in on the action. But regardless of the final numbers, our audience is going to witness one hell of an event. We have 52 phone bidders out of 103 lots. Stunning compared to last year's numbers.
That's all I can say. Now it will be for attendees to share the good, bad and ugly. We hope what we put together and how we go about it makes it conducive to make big deals and change your lives. We know the market is depressed but domainers here are anything but depressed. Give them lemons and they will figure out how to turn it into steak.
Have a GREAT Day!

Rick Schwartz
---
---