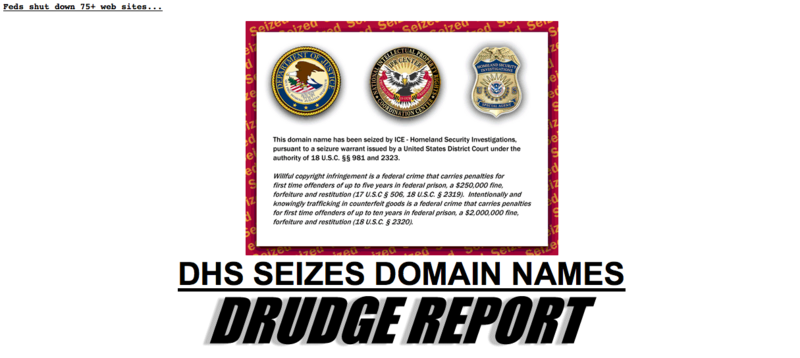 Morning Folks!!
With North Korea and South Korea blustering for war, While the dollar is losing value, While the world is watching riots in London, Greece and Ireland, With the TSA groping us and violating us, it is Domain Names that have garnered the headlines and that is BIG NEWS!
Now I am not here to discuss the seizure nor the implications. That discussion just begins and billions may be discussing it. I am here to tell you that after 15 years of being in a wilderness, we are truly entering mainstream. Entering into the gravity and radar of business and beyond.
I have watched 16 online Christmas Seasons come and go. This one is uniquely different. This one is embraced. This online Christmas is a combination of stores driving traffic online. Those same stores are driving traffic online right from their stores. What was looked at as a threat 16 years ago is now being embraced for the sales opportunity it was meant to be. It took 16 attempts to find the right door. But they are finally on the track. Finally in the hunt. Finally understanding what this medium can do for their bottom line. Step ONE!!!
Sears and Kmart and others were open on Thanksgiving Day for the first time ever! That's a big deal. That's a way of saying they are starting to "Get it."
So while Domain Names are the Headline at THIS MOMENT, it is a moment I have only dreamed about for many years. Let the discussion begin. Let them kick it around. Let the masses focus just for a day on what we do and what others do and what can and can't be done.
Today marks the end of the "Wild West" in the evolution of the Domain Industry. It has finally been brought to the highest level of our consciousness and that is priceless.
This year "Social Media" forced them to engage their customers in a way they never could do before. They realize their customers are their 24/7 and they must be there as well. This is the result of a bad economy doing really good things.
Now this post will be online LONG after that headline is gone. But make no mistake, this is a great moment regardless of the form in which it has come. The debate about WHERE to draw the line on all things related to domain names begins today and it is no longer limited to ICANN. Today, ICANN had their power usurped by Homeland Security. That's fodder for what may end up being just as important a discussion.
Have a GREAT Day!

Rick Schwartz