Morning Folks,
The earliest pioneers, they got .net. They mined silver not gold. Put a metal name next to each current extension as I am about to do. Did you watch Klondike last night? 3 part series about the Alaskan Gold Rush. They are replaying it. I think on Discovery? Not sure. See what was going on in 1897 with a parallel called gold mining. You are such lucky bastards to be doing this no matter what path you choose or mine or dig.
Compare those metals that have been around for billions of years with the extensions coming out. 50x more new extensions than all the metals of the world. How do they stack up? Why will folks even know they exist? Name me 10 metals. Name 10 spices. Name 10 types of bread. Fine, now name 20. The mind ain't going there. Not for the masses and not even for anyone else.
Wonder what 200th place is worth in a car race? Most of the population could care less about most of these metals except maybe Platinum, gold, silver and titanium and they need aluminum foil. Lead is more of a liability than an asset in many cases. Useful in others. Good for Superman and kryptonite. Heavy and cumbersome if you are traveling with it. The average person, me included, never heard or are not familiar with many of these metals. We may use them, but they mean nothing to us. Do they?? Billions of years in the making. Parallel to the consumer and .mobi and 1400 more? Come on, use your common sense not your ruby-red shoes.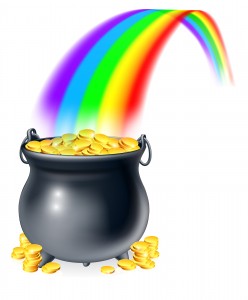 Aluminum
Antimony
Arsenic
Barium
Beryllium
Bismuth
Boron
Cadmium
Cesium
Chromium
Cobalt
Copper
Gallium
Germanium
Gold
Hafnium
Indium
Iron
Lead
Lithium
Manganese
Mercury
Molybdenum
Nickel
Platinum
Palladium
Rhodium
Iridium
Osmium
Ruthenium
Rhenium
Rubidium
Scandium
Selenium
Silver
Strontium
Tantalum
Tellurium
Thallium
Thorium
Tin
Titanium
Tungsten
Vanadium
Zinc
Zirconium
Which metals are important to people? There are many more. There are compounded metals and alloys.
Actinium
Aluminium
Americium
Barium
Berkelium
Beryllium
Bismuth
Bohrium
Cadmium
Calcium
Californium
Cerium
Cesium
Chromium
Cobalt
Copper
Curium
Darmstadtium
Dubnium
Dysprosium
Einsteinium
Erbium
Europium
Fermium
Francium
Gadolinium
Gallium
Gold
Hafnium
Hassium
Holmium
Indium
Iridium
Iron
Lanthanum
Lawrencium
Lead
Lithium
Lutetium
Magnesium
Manganese
Meitnerium
Mendelevium
Mercury
Molybdenum
Neodymium
Neptunium
Nickel
Niobium
Nobelium
Osmium
Palladium
Platinum
Plutonium
Polonium
Potassium
Praseodymium
Promethium
Protactinium
Radium
Rhenium
Rhodium
Roentgenium
Rubidium
Ruthenium
Rutherfordium
Samarium
Scandium
Seaborgium
Silver
Sodium
Strontium
Tantalum
Technetium
Terbium
Thallium
Thorium
Thulium
Tin
Titanium
Tungsten
Ununbium
Ununhexium
Ununpentium
Ununquadium
Ununtrium
Uranium
Vanadium
Ytterbium
Yttrium
Zinc
Zirconium
Rick Schwartz