Morning Folks!!
Reverse Domain Name Hijacking (RDNH) may not have LEGAL consequences but it does have other consequences!
5 Memorial Days ago back in 2013 something pretty memorable happened. Let's revisit the Procter & Gamble Memorial Day Massacre in which the entire upper echelon of P&G were FIRED!
The CEO, Mr.McDonald, steps down "effective immediately" at the beginning of Memorial Day weekend on May 23rd.  "Robert McDonald's four-year struggle to adapt Procter & Gamble Co. to a new world of more frugal consumers and tougher global competition has come to an abrupt end."
My thoughts at the time:
http://www.ricksblog.com/2013/06/proctr-gambles-biggest-management-shakeup-in-100-years/#.WwqDwS-ZN0t
My open letter to P&G about being found GUILTY of RDNH. And I ALWAYS spell it out for SEARCH! REVERSE DOMAIN NAME HIJACKER! P&G found GUILTY by an esteemed worldwide panel of the World Intellectual Property Organization. P&G GOT SPANKED BIG TIME! NOT BY ME, BUT BY THE PANEL. OUR JOB IS TO CIRCULATE THE EVIDENCE! Our job is to remind folks.
http://www.ricksblog.com/2013/03/procter-and-gamble-found-guilty-of-reverse-domain-hijacking-an-open-letter-to-ceo-mcdonald/#.WwvVZy-ZN0s
So Why were they all fired? We may never know. Then again it is my belief that the Swash.com Reverse Domain Name Hijacking was the very last straw. For a measly $30,000 P&G and their management team were able to flush a 100 year old brand right down the toilet. As I said then, "It's a stain even Clorox can't get out." They deserved to be fired!
Since there are no penalties, it is up to us to remind the world of these attempted thefts and let them be the final judge. P&G stock back then was trading at $77/share. Now, after the greatest run up in stock exchange in history from 15,000 to 25,000, they are trading at $5/share less. Ooops!
See this decision is indicative of other bad decisions they make and how it has hurt their brand and their business. The company was founded by William Procter and James Gamble in 1837. Probably not the way they would have handled things. Management let them down and it is unforgivable. I am sure most people could understand a $186 BILLION company trying to screw someone for $30k. Right?
And props to their legal team for such a job well done. Not one of you FOOLS warned them the peril they were putting themselves in? I bet your billing was more than $30k Keating Muething & Klekamp PLL, United States of America. They got to pay people to be STUPID!?
John Berryhill a famed attorney in the doman space mopped the floor with these fools! And they deserved it. I have read many decisions on Reverse Domain Name Hijacking. FEW if ANY are quite like this judgement. P&G and their IDIOT LAWYERS got spanked! They hired a law firm to STEAL for them and the Law Firm Keating Muething & Klekamp PLL, United States of America either lacked integrity or don't have any business in this arena. Maybe BOTH!
So Happy Memorial Day to all of you. This stain follows Procter and Gamble and Keating Muething & Klekamp PLL, http://www.kmklaw.com FOREVER!
Guess who owns the name Swash.com today? It's even in Wikipedia!
https://en.wikipedia.org/wiki/Swash_(brand)
This Privacy Statement describes how Go Unlimited LLC, a joint venture between Whirlpool Corporation ("Whirlpool") and The Procter & Gamble Company ("P&G") (Whirlpool and P&G, collectively, the "Affiliates") will collect, use and disclose your Personal Information (as defined below) and applies to customers in the United States. Swash is a brand of Go Unlimited LLC and, in this Privacy Statement, "Go Unlimited, LLC" and "Swash" will be used interchangeably.
And instead of paying $30k, they have paid an invisible price that could be many many millions regardless of the price actually paid for the name just a few days after the decision.
Based on reporting by Marchex in which they sold 50 domain names with an average price of around $27,000 during Q1 of 2013, I would imagine that the selling price might have been only $50k-$100k. Marchex left at least $400,000 on the table. But $30,000 was way too cheap to begin with and P&G and their idiot hijacking lawyers were to busy being bullies to know or understand that!
https://www.thedomains.com/2013/04/29/marchexs-archeo-sells-1-4m-in-domains-in-4th-q-2012/
And when you do a Google search for these Reverse Domain Name Hijackers like Frands Jepsen, who tried to Hijack my very own Queen.com, look at the Google results you get! The Internet is written in INK fellas!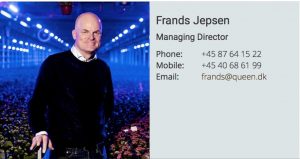 Frands Jepsen Convicted Domain Name Hijacker of Queen.com 
Márcio Mello Chaves Convicted Domain Name Hijacker of SaveMe.com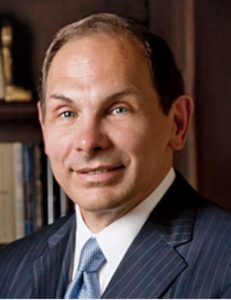 Bob McDonald CEO Procter & Gamble Convicted Domain Name Hijacker of Swash.com
We all have a JOB and a DUTY to continuously circulate these stories, not forget about them and remind these people and companies along with their lawyers and their customers about their wrongdoings. To my knowledge, no CONVICTED REVERSE DOMAIN NAME HIJACKER has ever made a public apology! And for those that continuously put down efforts to do this because there are no laws and likely never will be, YOU may as well be part of the problem! SAVE IT!
Have a GREAT Day Fellas!!
Rick Schwartz
---
---