Do you remember a few days ago I said I would 'Ruffle some feathers.' Well that is a promise I can keep with this post. Get ready for some flapping and chirping on a grand order.

Hotels.com
is one of my favorite stories because it illustrates the stupidity and failure the majority of Corporate America and Madison Ave have achieved. It is a clear indictment of not only them missing the single biggest opportunity in any of their careers, but 12 years into it and they have yet to figure it out. As I said in point #7 of my April 5th post, the guys that started these companies are rolling in their graves. The people entrusted to run these companies have for the most part failed them.
Now this is not universal. In some cases they did figure it out and I will list a few below. They make my case stronger not weaker. The question is why did some figure it out last century and why are the majority still not figuring it out so far in this century?
Let's start with this undeniable premise. Before you ever plug in a GREAT domain name it is capable of getting type in traffic, it starts gushing from the moment the domain name goes live. Again, may be widely known to domain owners, but possibly not to the folks that would be best served either owning your domain or at least buying the traffic on an exclusive basis. The 'End user.'
How much traffic a domain gets is on a domain by domain basis. A domain like sex.com will likely get somwhere close to 200,000 new visitors every day of the year. A domain like widgets.com gets 500 visitors each day but that is up from 60 last year. Candy.com gets 1000-1500 each day with spikes during holidays. There are many domains that get 1000-25,000 daily visitors and some much more. The reason this natural resource is so important other than the obvious value of a targeted visitor, is the growth factor. If you have zero traffic and you double it you still have zero. Anything other than zero and you will have the wind at your back. Just remember one important point. Word of mouth advertising is still the greatest advertisng medium ever known and online it is even more evident and more valuable.

Here is the story. Earlier this year my partner Howard Neu and I met with the GM at the Hyatt Grand Central Station in New York City to book the
T.R.A.F.F.I.C.
domain show and live domain auction there for this June. He wanted to understand domain names. So he began to ask some questions.
I used hotels.com as my example. I asked isn't it interesting that with all the hotel chains and all the execs and folks paid to beat the competition that EVERY single person in the hotel business failed and they failed BIG TIME? He was puzzled and looked at me like the old RCA dog on the old lp's. But that was actually a good start cuz it meant he was paying attention.
Imagine if Hyatt had gotten hotels.com. Instead of you being 1 of hundreds of hotels listed including all your competitors and paying for each lead or each booking Hyatt would have received ALL the leads. Would that not increase sales? Would that not increase market share?
Step in Madison Avenue. These folks are sooooo hooked on 'Branding' that they forgot the REASON they brand is to INCREASE SALES. So their REAL job is to increase sales. THAT is ultimate branding. Having your product everywhere. Funny how in time they have LOST SIGHT of that basic core contract. So Madison Avenue failed the hotel industry as well. IMAGINE, of all these high paid execs at all these companies and not a single one could figure it out. Figure that if they own a domain like Hotels.com they would be a leader in their sector. But they are all so hung up on BRANDING that they would rather IGNORE a reservoir of new business. New business snatched directly from the competition.
Even before it was attached to a business plan or went online hotels.com was going to be a million user a day site because it had a substantial traffic base. My guess would be that a domain like that would have gotten somewhere between 25,000 and 50,000 new visitors every day since the moment the domain went live. I guess the corp guys and Madison Avenue saw no value in having their call centers receive 9 to 18 MILLION added calls a YEAR. 9 to 18 MILLION calls that Hyatt would not lose to Marriott or Westin or Hilton or Holiday Inn or Ritz-Carlton or the other way around. They EACH had a chance to lock out the other hotel chains and they ALL missed it. They spend millions on a superbowl ad with results that can't compare and cannot even truly be measured. They let InterActive Corp (operator of Hotels.com) and Barry Diller beat them by disrupting the entire travel industry and for that they will pay dearly for decades to come.
And of course if Hyatt or Hilton or any of the others marketed hotels.com there is no way to even imagine how many tens of millions of leads would have been discovered. Leads that they get FIRST CRACK at getting. First crack at a new customer. First crack at a new reservation. This has no value??
Until folks face the greatest failure of their careers and learn from it they first must see and understand that failure. I don't want to beat these guys up. Really I don't. I am sad to report that 12 years into this and they STILL have no clue just how bad they failed. With 20/20 hindsight you would be hard pressed to find a hotel executive to say they screwed up by not getting hotels .com. What the hell is wrong with you folks??
Johnson and Johnson figured it out. They own baby.com and a LOT more. See how they OWN this sector. How they CONTROL this sector. How that have positioned themselves to lead the next 100 years just like they have lead the past 100 years. THEY GET IT!! Then think what would be the consequences if their competitor got it!
Bank of America owns Loans.com. THEY GET IT!
Barnes and Noble own Books.com. THEY GET IT!
Kraft owns CreamCheese.com. THEY GET IT!
JC Penny owns Gift.com. THEY GET IT!
Calvin Klein owns Underwear.com. THEY GET IT!
So these corporations and their Madison Avenue ad execs deserve recognition. I have a list of about 100 companies that GET IT. I give these folks a tip of the hat. They are probably yelling 'Shut up' at the screen so not everyone figures it out. LOL
Now let's look at a disaster.....and a failure by the same counterparts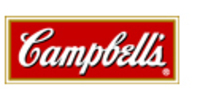 Campbells owns MySoup.com. The competition (Knorr) owns Soup.com. Somebody SCREWED up there! They DON'T get it and by the time they figured it out....TOO LATE! How much do you think it will cost Campbell over the next 50 years not having that domain? I would invest in Knorr. They have SHARP people there and they may unseat the leader just like 1-800-flowers gobbled up FTD. That is one of my favorite stories of not keeping up. Here is a business (FTD) that OWNED the sector for 100 years and here comes 1-800-flowers and the tiny fish gobbled up the GIANT fish. The ONLY way Campbells will get soup.com is buying the other company. But they better do it NOW before it goes the other way! Knorr is owned by Unilever.
Imagine if 1-800-flowers did not own flowers.com?? Would not that have been a MAJOR screw up? Well if you can see it there....it is time to apply it to your own sector and see if you pass or fail. The key to all this was that it WAS a 'Unique opportunity in time' because a domain like hotels.com could have been bought a few years back for LESS than the price of a SuperBowl commercial. Today I bet some chains pay the price that could have run many commercials. And what do you think the price of hotels.com is today?? Do we count in hundreds of millions or billions? I think the latter if you could even get to that point.
So the hotel industry and dozens of other industries and their Madison Avenue agencies DON'T GET IT! They are soooo stuck on branding that they just can't GRASP that in the virtual world you can have more than one door. You can have more than one front door. You can market in generic ways. You can do lots oif things you can't do in the real world.
Regardless of all this. Their #1 jobs is to INCREASE SALES. Branding without increasing sales is not branding at all. Branding without using every tool is not building brands it is destroying brands. Branding is a buzz word that means little. SALES is what pays the bills and the salaries. Here they missed the #1 opportunity to increase sales, take market share, grow their business at the expense of the competition and they just sat there and talked about branding and to this very MOMENT still don't get it.
That my friends is a sad indictment of where we are. They are so busy slapping themselves on the back that they BLEW IT! They failed. They continue to fail. To me, this is the single biggest and clearest illustration of their total incompetence.
At least come to the point where you slap your forehead and say....'Oh my goodness, how the hell did we miss that?' Until you get to THAT POINT, there is really little else to say. Defend yourselves all you want. Somebody go do a spreadsheet and show them what it would have looked like today if they did not miss the biggest opportunity they will EVER have to increase sales.
Barry Diller and IAC (InterActive Corp) figured it out when they bought hotels.com and you geniuses will be paying THEM for the next 100 years because you guys FAILED! And you will continue to fail until you can see how badly you messed up. Go take a look at THEIR spreadsheet.
Luckily there are other related domain names. Vacations.com. Ooops, owned by Travelocity. Too late! Do they charge commission too? Motels.com, motel.com, hotel.com, travel.com......Are you guys on Madison Ave. and Corp America getting the picture yet??? Instead of having an income producing ASSET on your ledger you have an EXPENSE!!! DUH! A significant expense. You can either 'Get it' or call me names. Go ahead, give it your best shot. Nothing you can call me can cover up failure of this magnitude. NOTHING!
I rest my case!
Now I know you hear the frustration in my words. 5 years ago you would have had to peel me from the ceiling. But it is not as bad as it seems. I do see a light at the end of the tunnel. I do see a dialogue developing. I just really wanted to be on record and 100% clear of how I see it. I hope this filters up, down and sideways throughout the Corporate world and Madison Avenue. Start with
Donny Deutsch
and let it circulate down to Main Street.
To dismiss any of these first few posts would just be perpetuating a 12 year failure to understand how a GREAT domain name can grow your business, lead to greater market share, and if you fall asleep at the wheel be prepared for someone to come and disrupt your entire industry no matter what industry you are in.
Have a GREAT Day!
Rick Schwartz
Hotels.com, Campbells and Hyatt are registered Trademarks