Morning Folks,
I want to take a few minutes and answer a simple question I have posed above. What is JointVentures.com and Why Will it Work?
Always good to start at the beginning. For a number of years I have responded to domain inquiries with a short answer...'Not for sale'. But about a year or more ago I started experimenting with the response. 'Not for sale, lease only'. Not everyone was interested but some were. Enough that I decided that the time was right to employ what I always wanted to do. Be a landlord in Times Square.
And why not? It was a model I had already done on large scales with Candy.com and Property.com. A model that worked for PunchBowl.com that later led to the deal we made. Then on Luv.com and a handful of others. I actually did my first deals in 1997 and 1998. One that lasted 5 years and grossed me $125,000/month during that period.
See for the past year I have been running this text link on the top of nearly all my parked pages: 'This GREAT Domain Name May be Available for Joint Ventures or Lease. Click here to inquire.' I would send them to WorkSmarter.com and DomainDevelopers.com and try to have them see what I saw. It started to work and I was engaged in a number of meaningful conversations and negotiations.
Then I connected with Orville and he had an idea how to use my words in an old fashion sales letter using JointVentures.com and I said let's give it a shot and test it and see if this thing will fly.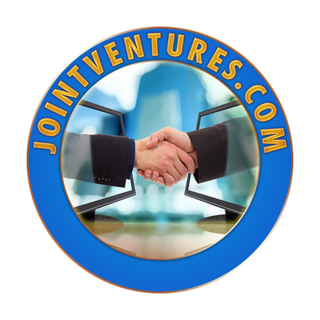 So the entire idea was to lease MY domain names. Then something else happened. I started receiving emails from end users looking for a particular niche. I had nothing important to offer. That is what got me thinking about the possibility of approaching other domain investors to fill that void. I made a post and casually mentioned that I might do this for 3rd parties. Then my email box blew up and before I knew it I was doing listing deals. One of which I will announce later this week.
See what will work for me will work for others if they meet the criteria. A simple criteria. Domains I need and domains that are capable of being leased MUST appear as a category in an old, thick yellow pages. Simple. If you don't see your keyword listed, it just won't work. If nothing else it gives you guidelines of what I am looking for. So if you say that category was not around at that time, ok, but the point is by giving the yellow pages example you know what I am looking for. EXACT MATCH categories with a .com on the end. Simple. One a two word domains with extreme value.
So when folks send me a list of hundreds of names I will simply send back and ask which of them are an exact match for a yellow page listing or equivalent? Most will have ZERO! But this is the north star of domaining. These are the domains that will have the greatest value FOREVER. These are the domains I focus on and they are still kicking around for affordable prices.
The broader, the bigger, the more profitable the category, the more that domain will lease for. The lease will do a few things. First of all it buys time. Secondly it takes a Multi Million dollar domain name that would take about everyone in a company to approve and make it a $5000 budget expense that could be categorized under advertising or a number of other things or departments. That is a $5000 decision vs a Multi-Million Dollar one. BIG difference.
In the meantime the company that leases the domain also begins a relationship with the owner that could eventually turn into that $3.5 million sale. They can test drive. They can see the value. They can tie up the domain so their competition can't get it. They can get the right of first refusal if an offer comes in.
But leasing ONLY works with domains such as I have described. Inventory for the sake of inventory is not the game I am in. I only want the domains I can see a 3rd party leasing and then eventually doing something long term. Now others will surely try this. But the one ingredient they can never have is ME negotiating in YOUR behalf. Somebody negotiating because they believe in the value just like you do.
As folks see the quality of the domains we will do this with they will realize the true opportunity given to both domain investor and end user. Now if you have the domain listed for sale everywhere, I can not help you unless the price you set is way above the market.
This is the right time for this to work and I have a proven model going since 2008. In the coming days I will lay out more information. All I can say is without changing anything you are currently doing, I can take domains making $3 a month and turn them into $1500/month and more. The first one I will be announcing will be $5000/month. $60,000/year for a category domain name representing large sales.
As a bonus to those of you that have read to the end, I may as well tell you our first listing. First of all thank you for reading. Secondly....Rings.com is our first 3rd party listing. A BARGAIN for $5000/month. Rings.com will lease because for a guy that sells RINGS, there is nothing else on the planet that can transform his business overnight like that. Nothing. $5000 and you change your destiny or at least have the opportunity to.
Need, Want, Desire. I have written about it extensively.
We all need to have our premium domains that are making $5/day to earn $50/day
We all need our $50/day domains to make $200/day
We all want to make as much for our traffic as we can.
We all want steady income streams that we can depend on.
We all desire to hook up our domain names to a wildly successful business and receive income and royalties for life.
We all desire to make sure we leave no money on the table when we negotiate.
We all realize that for anything to work well, everyone involved needs to come out a winner.
The need, want, desire is also reflected in the buyer with even more reasons and a much bigger upside.
17 years ago they did not know they NEEDED a domain name. They recognize that need today.
17 years later they WANT a category killer domain name but too late and can't afford it.
They would DESIRE a pathway to an end and so would the domain owner.
This is what timing is all about. This is what happens when common interests intersect.
This is how I plan to demonstrate the future for myself and many others.
Simple formula, simple, plan, simple basis and simply unbelievable deals because the formula I use is just repeating what I have already had success with. You no longer have to give your domains away on the cheap. Category domains are the domains with value and futures and tens of millions more are going to die on the vine.
The $60,000 annual risk is not much of a risk if you actally sell rings. It's nothing more than a magazine ad except you have the option of buying the magazine if it performs to your liking. In advertsing you win and you lose. You run bigger ads in the winners and remove the losers. The opportunity of an exclusive option on a category defining domain name has value in and of itself.
Stay tuned!
Have a GREAT Day!

Rick Schwartz