Morning Folks!!
I am making this post on the first full day of a 12 day cruise that will bring 8 of us including my wife's parents, Sister, brother-in-law and my good friends and best man taking us from Rome to Athens to Istanbul with stops in Capri, Naples and 3 other ports of call. The ship is the newest afloat and "Magnificent" is the first word that comes to mind.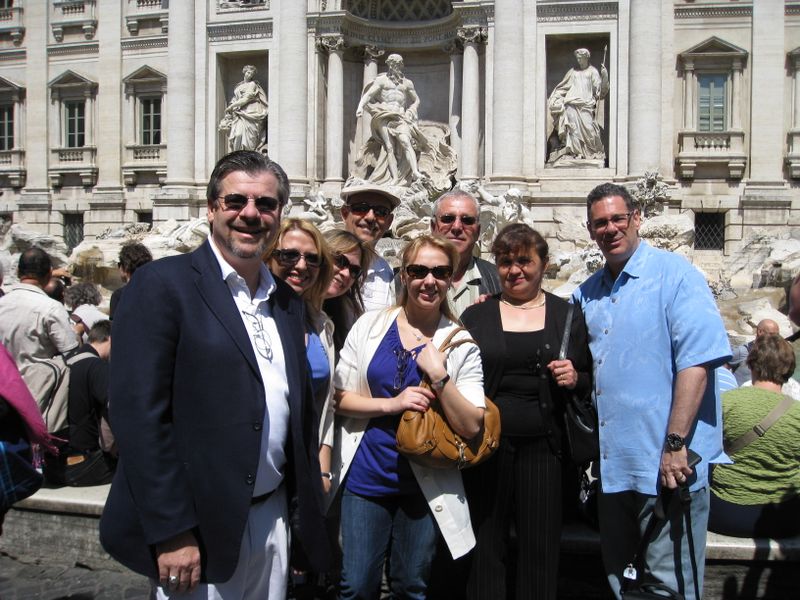 When I started cruising over 30 years ago there was not even a TV in the room and for women to do their hair they had to go to a common "Hair Room" to blow dry their hair as that was the only place on the ship with 110v. Today, 52" LCD TV's. Bose sound system, wifi and the list goes on and on. The business center has more than 50 cubicles. Each equipped with their own laptop.
It's been about 5 years since they equipped ships with some of these conveniences. But now it is at a level that makes it possible to cruise the world and still do business as if you were at home in the office. Miracle of miracles.
Now on to today's subject. As I have been saying, this is probably you last chance to buy great domains that actually have value. When this window closes, and it will, it will be over. Period. The chances of buying quality domains after this downturn for prices like we have been seeing are nil.
After my Property.com purchase in 2005 and even before I sat on the sidelines most of the time. I just did not see value and so I did not care to participate in a market that gave insane prices to worthless domains. Today, there is value like not seen in close to a decade. See, when I buy a domain I ask a number of questions. While many are satisfied with flipping domains for 2x, my focus has always been more of 100x and more. It's just a different way to play the same game. You can have great success either way if you do it right or great failure if you do it wrong. We are at the day of reckoning.
In Florida there are 2 housing markets. The prime land of the coast and the waterways and the swamp land that was filled in and golf course communities were built. The homes in the swamps sold for many millions. The prices rivaled and in many cases were higher than the prime land of the beach and deep water canals. When things were going well it did not matter much. But for years I kept pointing out that those in the interior that bought in the filled in swamps would be decimated. To me that was like buying a 6 letter domain that spelled nothing. Since people did not believe things would ever turn bad, they laughed.
Well, guess what? Today the prices of PRIME waterfront in South Florida has not only not gone down, I just paid for apprasials on all my properties and even with the extra caution and even during the WORST market in generations, my properties have all gone up substantially. Each and every one of them. I was SHOCKED to say the least. I felt like I was in good shape, but until an independent pro comes in, you really don't know for sure. Now the properties inland and in the swamps, multi million dollar properties, are 50% of their original prices and STILL are not being sold. In a good market, everything sells. In a bad market, you get your report card. Same is true with domains. Those with crap are paying the price and many are hanging on for dear life. Their only avenue to survive is selling their best domains under market value just to sustain themselves. Their loss is the gain of those that are strong and play the game differently. That is why we are seeing so many FANTASTIC domains coming to market at 1998 prices. Once this period ends, and it won't be that long, the game is over. Done! At least this phase of the domain game. The game will begin to shift. Big players, deeper pockets, interesting proposals. All coming but not on our timetable. On their timetable. So I continue to say that PATIENCE is and always will be the KEY ingredient to this phenomenon called domains.
Have a GREAT Day!
Rick Schwartz
---
---