Morning Folks!!
Well, it's been an incredible 17 days. Who says you can't move mountains?
In less than 24 hours we have already surpassed anything I expected. Signups have been pouring in. If this continues we will expand the program.
I did not anticipate sponsorships for a show where I am discouraging sponsors. However, we have a domain friendly sponsor in Mike Robertson as I just posted on Twitter as you can see below. It is befitting that it is Fabulous.com now bundles with Directnic.com which was the prelude to TRAFFIC and was held way back in October of 2002 in Beverly Hills. Back to the future my friends!
Seems like domain investors are really hungry to get back to the basics and ready to take back their power. Me too! It's about time. Armed with many years more of knowledge and experience.
This was a dream of mine for decades as I described in my original post just days ago. But not in my wildest dreams did I ever think it would be so widely and quickly embraced. WOW!
Our first room block is about gone and I am trying to get more rooms. So if you get an error message, don't stress yet. The hotel still has rooms at $479/night. So I am hoping to get more rooms at $349 or maybe a tad more. We'll see what the hotel is willing to do. They don't need to sell rooms in August. It's a Supply and Demand "Thang."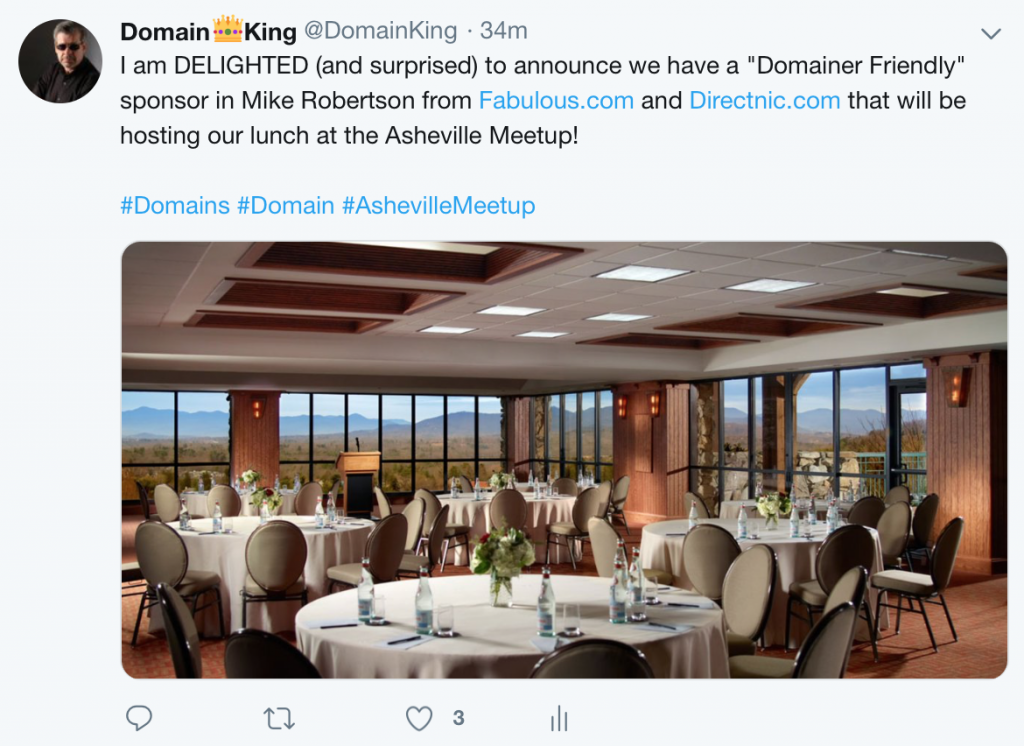 Rick Schwartz