Morning Folks!!
This is simple. Have you had enough? Have you lost enough? Every penny that went to .HorseSh*t would have gone to domain investors Your time, well you can't reclaim that but you sure as hell can learn from it.
I don't even know why I care. It's really not going to change my life one way or the other. It's just hard to standby and watch. It wasn't popular for me to speak out. There were too many hands in the trough.
Parties are great but having a direction and building on it is much better. You can pay for all the damn parties you want.
I never regret, but learning is my dividend. The silver lining of failure is learning and if you did not learn, then that's the definition of total failure and wasting time and being stuck. The triple crown.
If I turn left and it's the wrong way and the only other way is right, maybe I should turn around. How far are you willing to drive down that dead end? Do you have enough gas to get back?
The late Lonnie Borck (RIP Brother) was the only person in the entire Domain Name Industry that had enough character and guts to join me on stage at TRAFFIC all those years ago to debate the new GTLD's. Everyone else either had skin in the game or did not want to upset their friends. Take some time and review it. Hindsight is 20/20. Don't run from it, embrace it! Did you learn anything. WATCH!
I am betting that there are just enough domain investors out there that have valuable portfolios and are sick of being stuck. Sick of being hijacked whether it be PPC companies or Registries or Registrars or new Gtld's. ENOUGH!
And if not. now, then there never will be. When things go south, you go back to the point before it went south. Back to the future is the only path to recalibrate and then move forward again.
This is how a spell checker deals with .crap. From a post on Twitter today. What a MESS!!! It's PURE .HorseSh*t!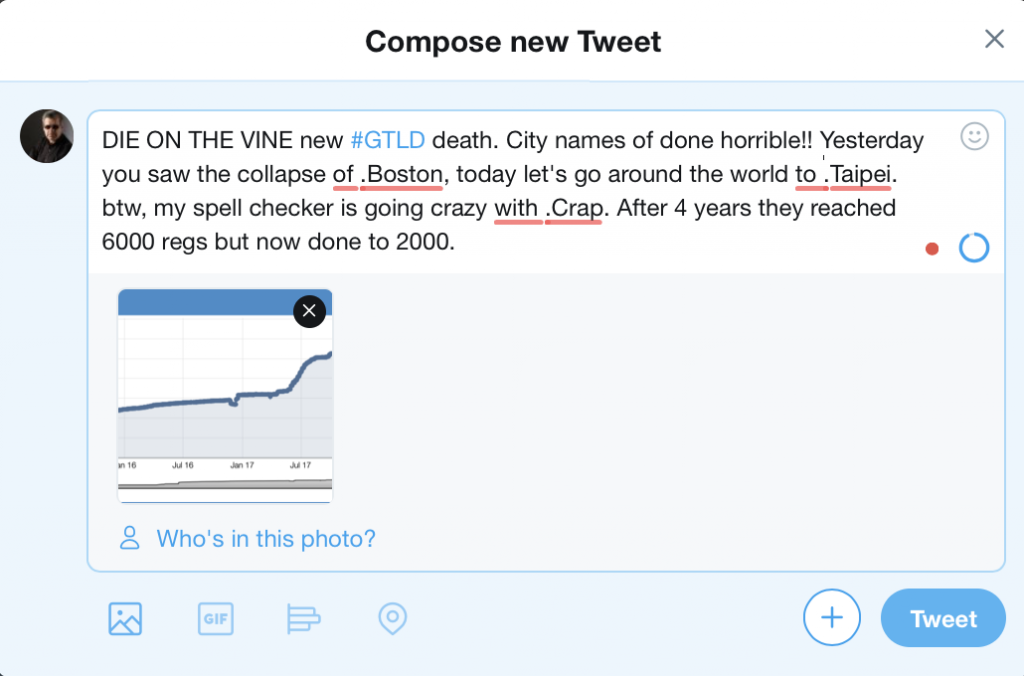 Rick Schwartz
---
---