Drum Roll Please……Announcing……The most provocative
T.R.A.F.F.I.C. Ever!!

Or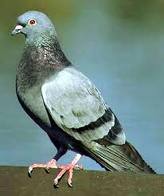 With a year to plan this single event and do it the way
Howard and I do things, get ready for some of the hottest topics we have ever
discussed, the best venue we have ever had and the timeliest show ever. Sponsored
by Skenzo and add the best food and networking events in the Industry and we
have TRAFFIC SOBE 2010!! Usually I do not put the schedule together until just
a few weeks out. This year, I already have the topics set and it won't be for
the faint of heart. Ruffling feathers is our specialty and South Beach
will be for the heavyweights, lightweights and middle weights, but won't be for
fly weights. You'll have fun at T.R.A.F.F.I.C. but come because of the
opportunity and the unique way we push the envelope every single time. One year
of rest and this will be the one T.R.A.F.F.I.C. that will be as memorable as
the opener in Delray in 2004. T.R.A.F.F.I.C. is all grown up and ready to
tackle South Beach like only Domainers can. Fast cars, fast women, fast money
and all the rest. There is only one South Beach and the money making party
starts soon. October 17-20 to be exact.
Because of all the great advice we have gotten from
our long time supporters, we are not changing the recipe of T.R.A.F.F.I.C.. We
do it FIRST CLASS or we won't do it at all. The right way or no way. Rise
to the occasion. Raise your game. Don't be a spectator. Jump in and be a
player. Jump in and see why T.R.A.F.F.I.C. has changed so many lives and how it
is impossible to talk about the domain industry without mentioning
T.R.A.F.F.I.C. over and over and over again.
Act early and save big. Take the first step and we
will do the rest. We will put you right in the center of the domain
universe. We have some big announcements coming and with each one you will know just how spectacular a show this is going to be. Our Keynote has already been selected and we have surprises and more surprises in store for you. We are working on more things than ever and it is happening all at one time. You will witness a be part of something that few can put into words.
The history of
T.R.A.F.F.I.C. is synonymous with
the history of the industry. We met at T.R.A.F.F.I.C., grew our
companies and assets at TRAFFIC and together we have
harnessed the power of an entire industry at precisely the right time.
You can't rewrite history. Many major deals were made and negotiated at
T.R.A.F.F.I.C. Companies were born. Companies have soared. Records have
been broken. Records are still held. The most coveted awards in the
industry presented in front of your peers that YOU decide. So come
and join the fun. We go where no other show dares to go. We have nothing
to
sell but progress. Progress that YOU make happen. Plus all the dividends
that play out well after the show is over.
All prices are guaranteed lowest that will be
available. If we have any special along the way, we will DOUBLE your refund on
the difference. So with a deal like that, relax, know you are getting the best
rate and sign up right now, right here. T.R.A.F.F.I.C. has had more than
20 shows in 7 countries in just 6 years. Life changing relationships began and
have been forged at T.R.A.F.F.I.C.. That's PRICELESS. Be honest, put a price, a
value on the relationships you have made with us over the years and you know
that there is no better place on the planet to be than at T.R.A.F.F.I.C. in
South Beach with your friends and business associates and fellow domainers. The refueling that you will walk away with, is worth the price of admission.
We are looking for pre-show event sponsors. A great
way to get personal for a limited budget. Plus we have deals for exhibiting and
sponsoring like never before. We can tailor a sponsorship that meets your
budget and gives you bang for the buck.
That's the spiel folks. With all our energy focused
on this show, it will be another landmark in the domain industry and when we
walk away on October 20th……everyone in the industry and
beyond will know it. We may be in the "Domain Business" but more importantly,
we are in business of succeeding, investing, growing our portfolios networking
with like minded folks and 12 other things. We try to give you tools that
transcend the industry we all focus on. T.R.A.F.F.I.C. will make us all more
productive and better people. Life is short. Make the most of it.
Lastly, let me address the meals and why they are
the backbone of the entire show. When we talk networking there is no greater
networking on earth than breaking bread with friend or foe. For thousands of
years this has been the accepted practice of peace and progress and
understanding. Breaking bread allows folks to dial it back a few notches. It
allows them to engage in a different way and manner. Let's be honest. We are an
industry of conflicting businesses. An industry of competitiveness by auctions
and the like. An industry of 'Type A' personalities. However, the one
thing that we all have in common is that the vast majority of Domainers are
decent people with big hearts who want to do great things for both themselves
and their families and then leave something better for society in the process.
Basic things that we all have in common that supersedes so many of our
obstacles.
TRAFFIC means business and that means we focus on
Eagles and those that want to become eagles. While we are always reaching down
to help others up, those that try and drag us down will be met with full resistance.
So the choice is yours, raise your game because there is no way we will lower
ours. Our formula is tried and We do it First Class and that is not going to
change. We force nobody to come. Everyone that comes has some skin in the game
and THAT is the spark that ignites deals and opportunities. A formula that
nobody has been able to duplicate.
Our proudest moments at T.R.A.F.F.I.C. have been
when a domainer brings family members to the conference; be it their wives,
husbands, significant others, kids, parents, friends, uncles etc. That is why
we make it so reasonable for them to attend and make it as family friendly as
any trade show can be. We lose $$$ when you bring them, but our families
decided it was worth it to meet your families. To have them involved in
what you do, why you do it and see how many others do it. Quality folks from
all backgrounds, all walks of life, all countries of the world. Working hard
every day regardless of how it may look. Investing days and nights making the
best for you and them. A keen understanding of what you do because they may
someday be responsible for that business. That is why T.R.A.F.F.I.C. is
much more than a show about domains or a show about business. It is a show
about life and we will never apologize for the path we have taken and continue
on. Come early, spend the weekend with us and add some extra value to this very
special show at theLoews in South Beach. BTW....the Loews Hotel is the nicest,
newest and most beautiful on the beach. Top drawer, sparkling clean and is the
ONLY hotel in South Florida that can not only rival the Diplomat but with the
location will become your new favorite. When you leave you will say,
'T.R.A.F.F.I.C. Magic is back' Book the roomRIGHT NOW as this is the #1 most occupied hotel in Florida.
So without further delay, here is theprice
schedule for T.R.A.F.F.I.C. South Beach 2010. We believe that you will believe
that you got a bargain when you walk away. We want you to seize opportunity
early so we have perks at every level to give you a reason to sign up right
now. When you sign up early that allows us to plan more efficiently with less
guessing. That results in a better show, better networking, better parties,
better seminars, better auctions, better everything. Like they say, 'When things get tough, the tough get going.' So don't pull back on the throttle now. This is the time to put the pedal to the metal and make events happen as opposed to being a victim of those events.
T.R.A.F.F.I.C. Early Bird Registration June 17th through
June 30th = $995 depending on availability (Limited to the first 100
registrations) Plus a SURPRISE Gift from Rick and Howard as a special thanks
for always signing up early to come to T.R.A.F.F.I.C. and help plan things.
(The first 50 signups get an additional $100 room credit at the hotel)
This page will self destruct and be offline by 5PM tomorrow or before, so don't delay.
Spouse and family rate just $199 starting June 21
T.R.A.F.F.I.C. Prime Registration Until July 31st
= $1295
Spouse and family rate just $299
T.R.A.F.F.I.C. Pre Registration Until September 30th =$1495
T..R.A.F.F.I.C. Standard Registration After September
30th = $1795
Group Rates - 5 Ticket Package $4750 Early
Bird
Group Rates - 10 Ticket Package $9250 Early
Bird
Group Rates - 5 Ticket Package $5995 Until
July 31
Group Rates - 10 Ticket Package $11,500 Until July
31
Group Rates - 5 Ticket Package $6495 Until
September 30th
Group Rates - 10 Ticket Package $12,500
September 30th
Registration Opens Noon Sunday October 17th
---
---