Morning Folks!!
In the year 2000, 4 years before T.R.A.F.F.I.C. was founded, I met Declan Dunn and we became fast Friends. He is a dynamo! I am so very happy to say that he will be our keynote speaker on October 8th at T.R.A.F.F.I.C.
Just listening to what Declan has to say and the way he says it is worth the price of admission. You would have to go all the way back to John Reese to have a speaker of this caliber.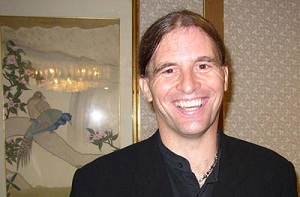 Often called the King of Affiliate Marketing, Declan Dunn is one of the most popular Internet marketing gurus on the Internet today. Among the various things he has done, an important thing is that he has invented various affiliate programs. All his affiliate programming methods have earned some degree of popularity in the Internet. Besides his affiliate marketing ventures, he has also written several eBooks on the subject, which have become Internet marketing bestsellers. Two of the most famous of his books are named Winning the Affiliate Game andComplete Insider's Guide to Associate and Affiliate Programs. Most Internet marketing amateurs rely on these books to become fully acquainted with the process of affiliatemarketing.
Declan Dunn is also known for many other products. He is the author of the program Net Profits: How to Win the Internet Game and The Ten Step Master Plan for Maximizing Your Profits. He writes articles on the Internet, gives consultation to budding Internet marketers, speaks at seminars and does a lot of stuff that keeps him in the reckoning.
Today Declan Dunn focuses on Joint Ventures and that is just one of the timely topics he will discuss with us and share some of his successes and how you can enjoy that success.
Have a GREAT Day!

Rick Schwartz
---
---