Good Afternoon Folks!!
What if I were to tell you there was one new GTLD that has 96% of all their domains about to be deleted? What if I told you that there were 55,786 .Realty names of which 54,078 are under Uniregistrar and 53,911 were to be deleted with 98.94 parked and as of now just 1976 in the zone file?
Maybe there is more than meets the eye but is this the future of stinkers?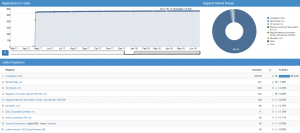 https://ntldstats.com/tld/realty
Rick Schwartz