Afternoon Folks!!
Not often do friend and foe alike unite in a common feeling of loss until there is a death in the domainer community. Maybe times like this will make us 'paws' for a little bit to reflect and remember what is important in life and just how short it really is. How sometimes we need to dial it back and realize we have more in common than not.
After Donna Mahoney's suggestion on Mike's blog to induct Bandit into the T.R.A.F.F.I.C. Hall Of Fame, she emailed me and during that email conversation I believe I came up with a perfect and befitting alternative.
I am happy to announce that T.R.A.F.F.I.C. will present a new award in honor of Bandit Berkens. Starting in 2012 the Bandit Berkens. 'Goodwill Ambassador Award' will be presented to a deserving domainer that fits the description the best.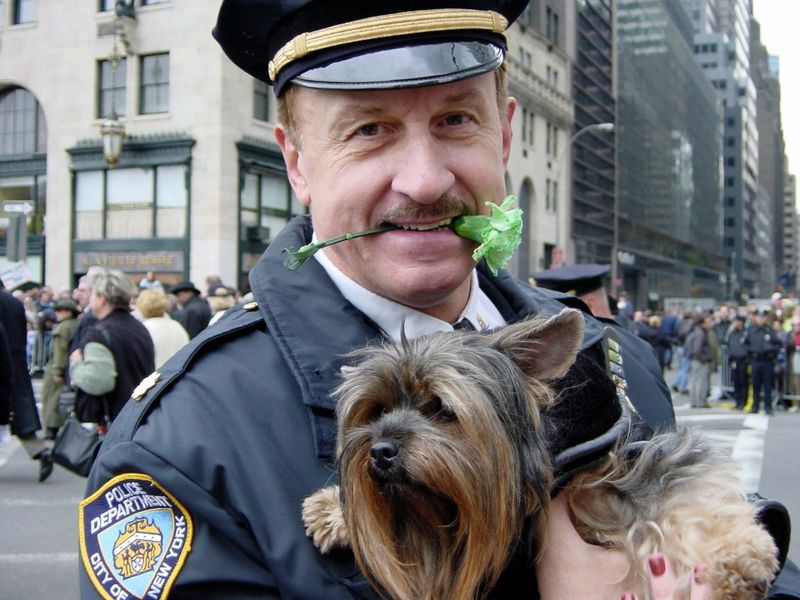 Only Judi Berkens and secret weapon 'Bandit' could get a NYC cop to pose this way
Have a GREAT Day!

Rick Schwartz
---
---