Morning Folks!!
Welcome inside my office!! I spend a lot of hours in this room and just wanted to share where most of my writing starts. Maybe why I look forward to Mondays. Why working is a hobby and having a hobby is work. Can I get you something to drink? I meant to post this a couple months ago. Better late than never.
When I bought this house one of the biggest reasons was the office there as seen below. Last summer I rebuilt the room from the ground up. Designed for me, by me and interpreted by a designer I have used for about 10 years and to work the way I work. I now have my cockpit on one end of the room and an entertainment universe on the other. I almost aways work with the TV on in the background.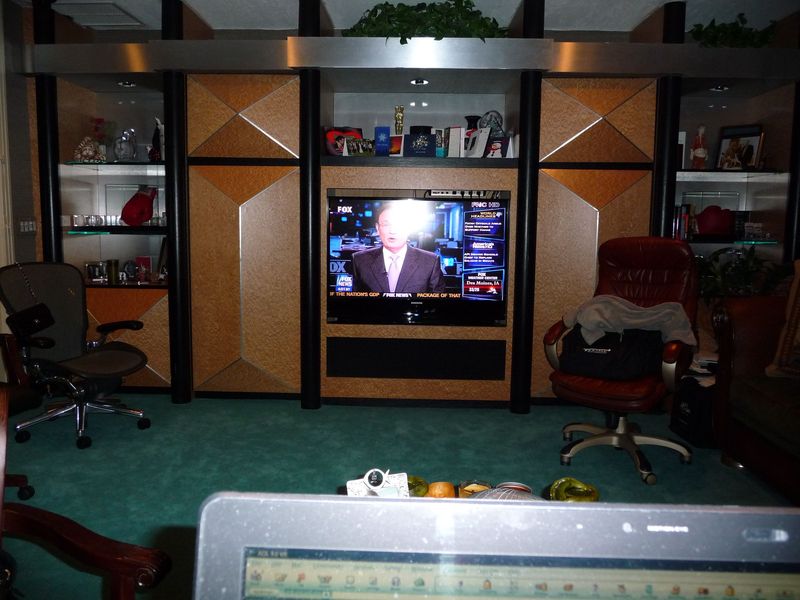 This is my old office Wall Unit. Problem was I could only fit a 50' TV. What to do?? What to do??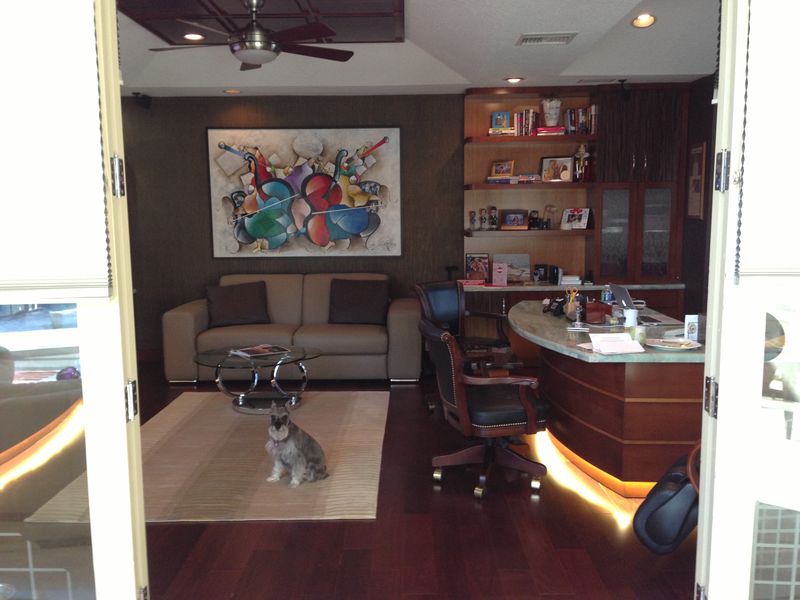 Enterng from the Living Room and of couse Freddy Will be there to Welcome you!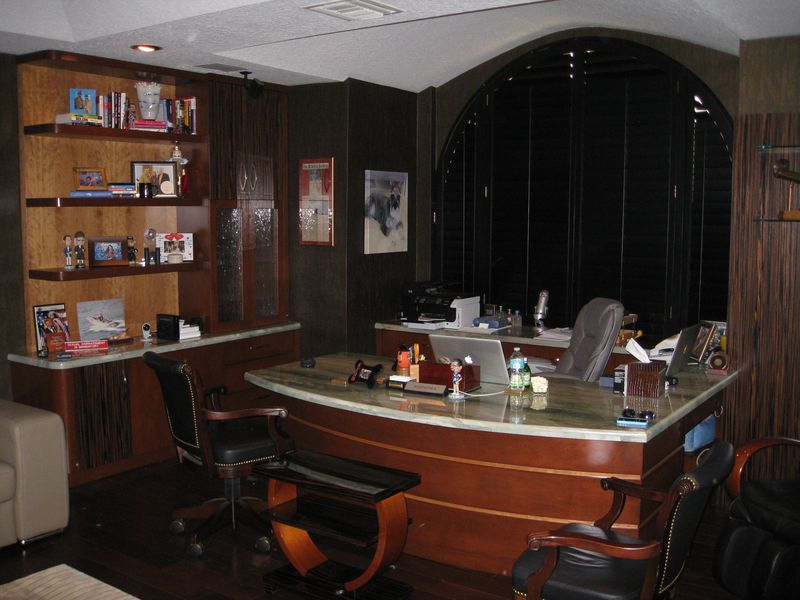 New Desk Shot Facing Northwest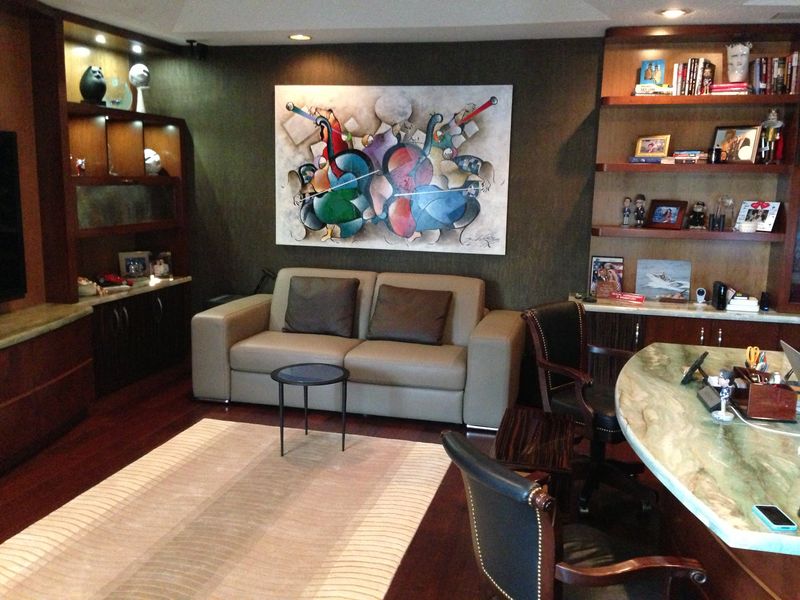 Facing West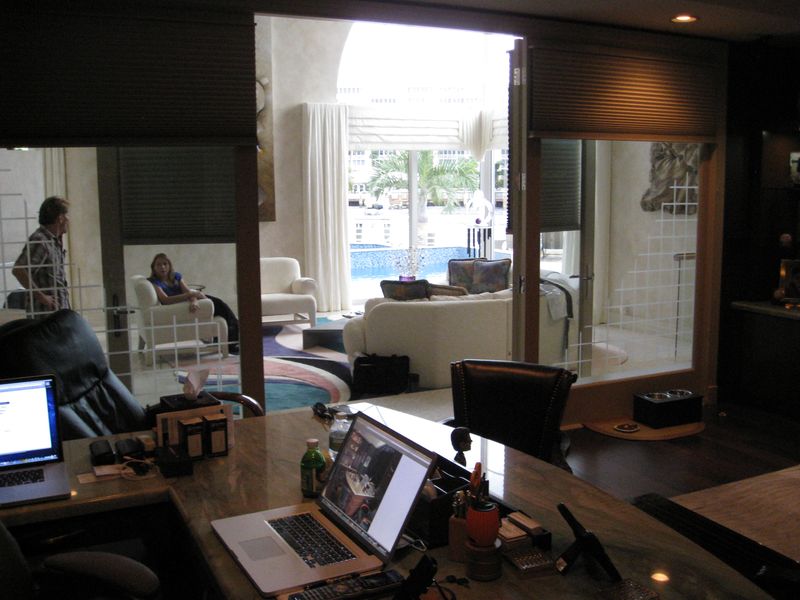 Facing East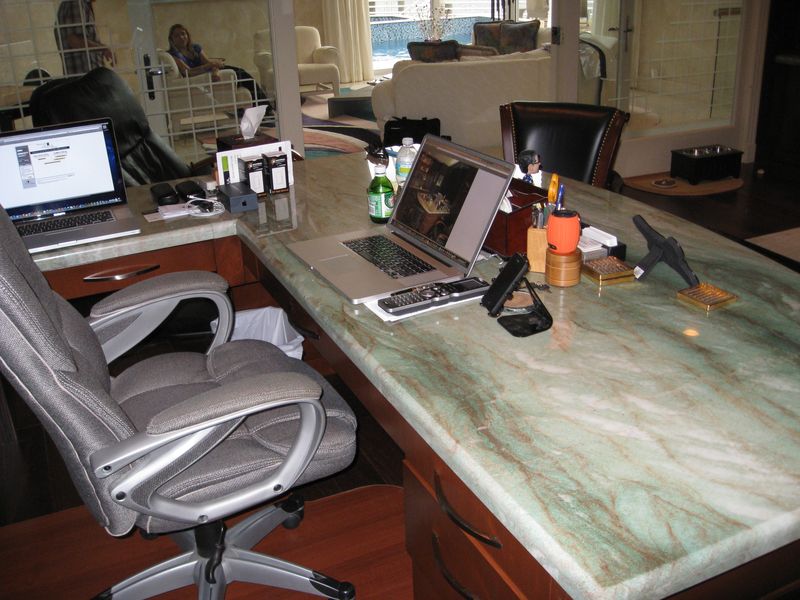 Inside Desk Shot

Northwest Shot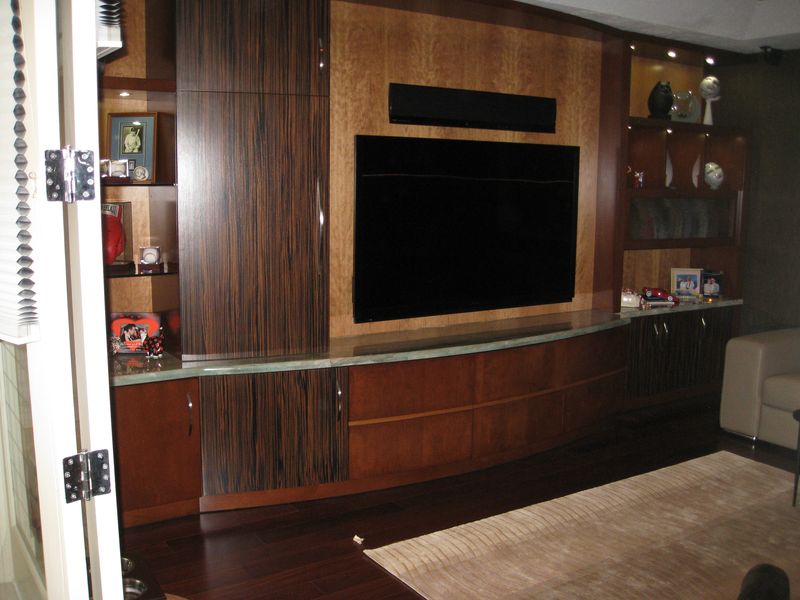 Wall Unit North Shot with 70' and capable of upgrading to 100'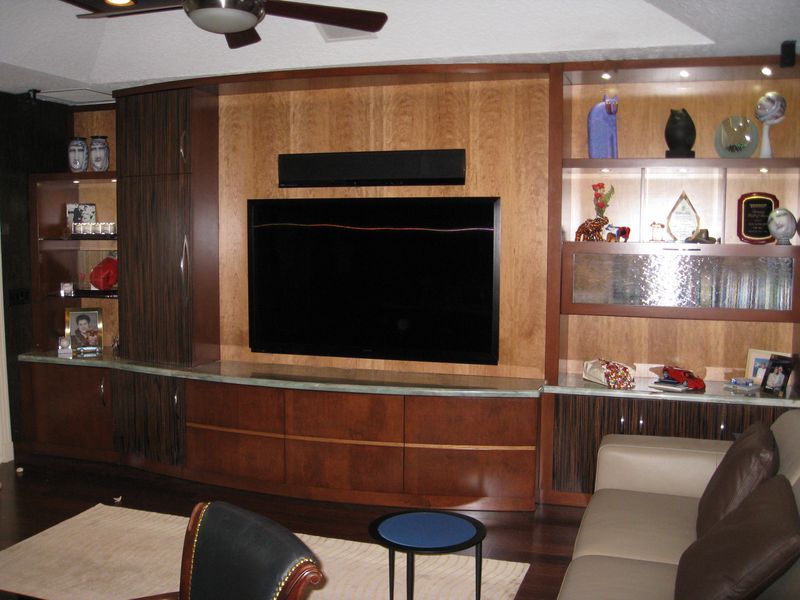 Wall Unit #2 Shot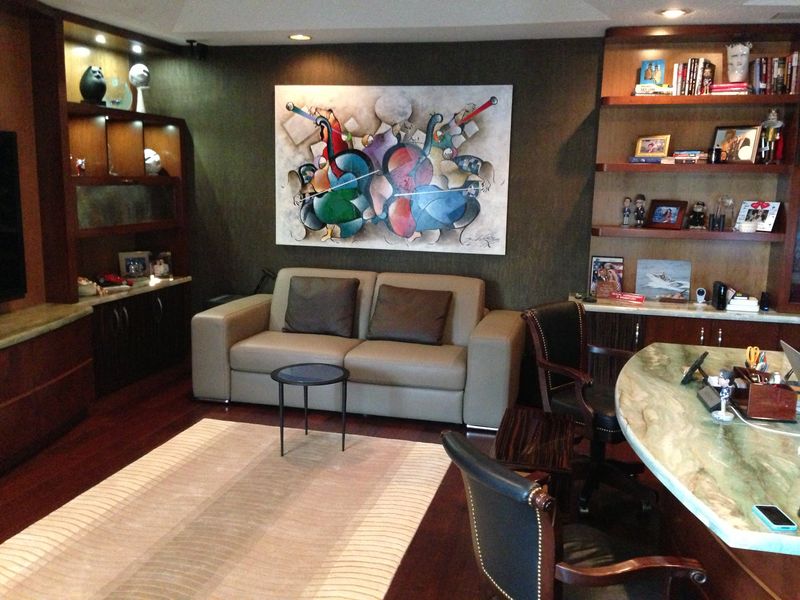 Entry Shot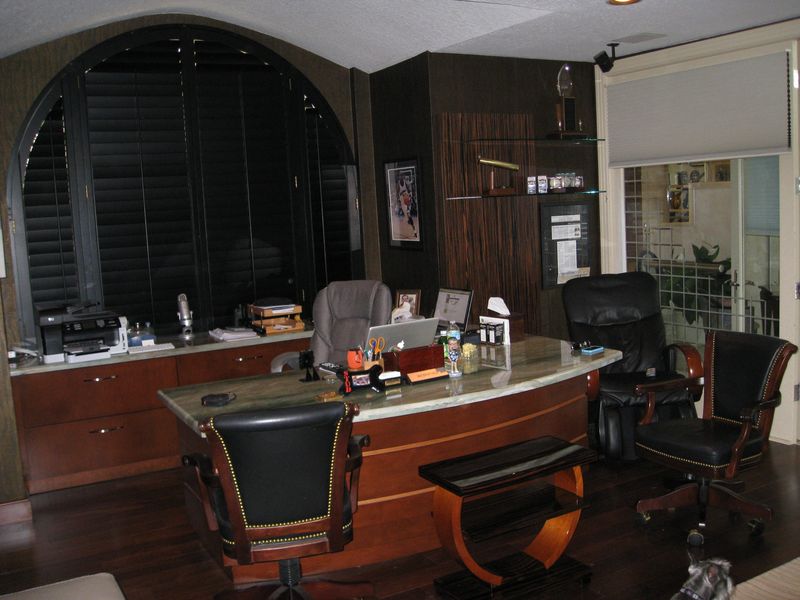 Northeast Shot (Freddy head in lower right)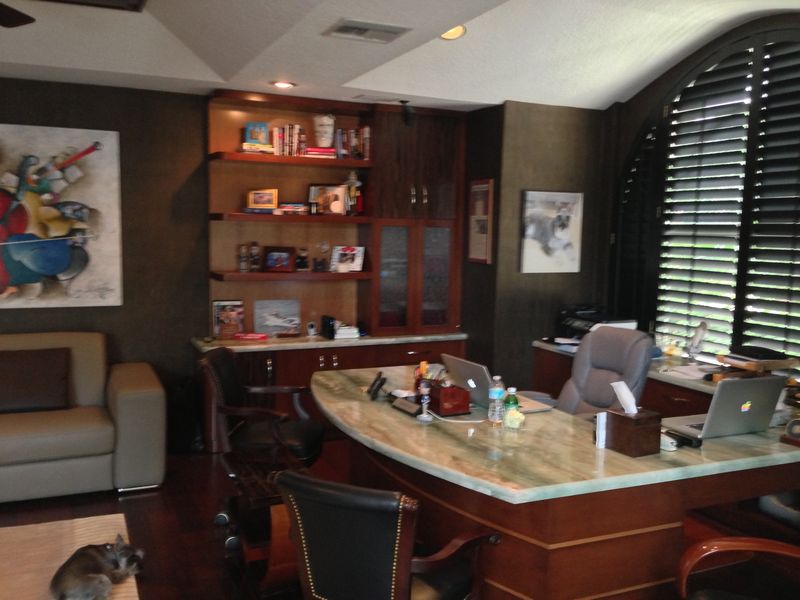 Freddy enjoying the life in Lower Left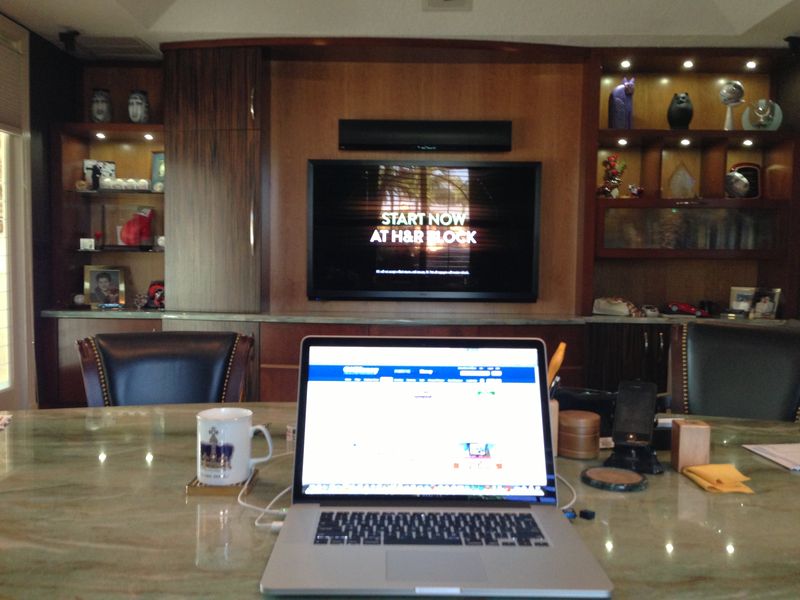 My cockpit Desk View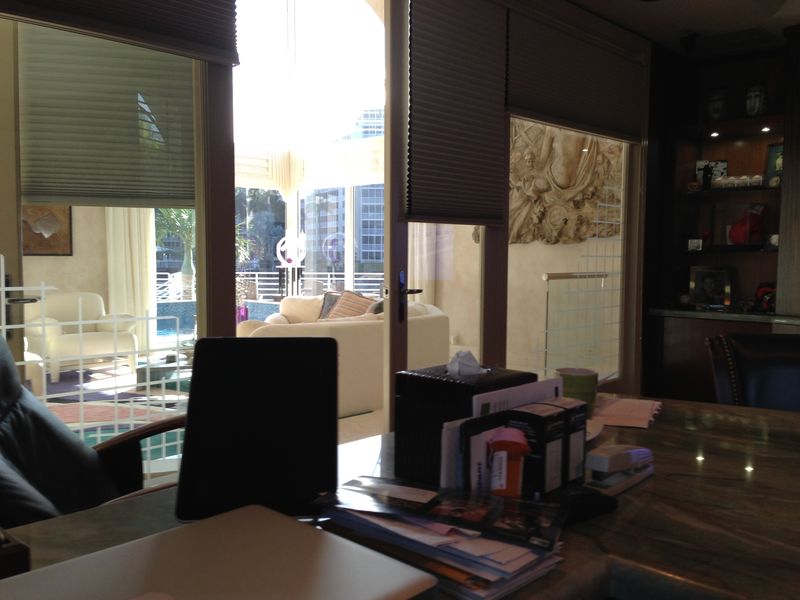 Desk View out to Living Room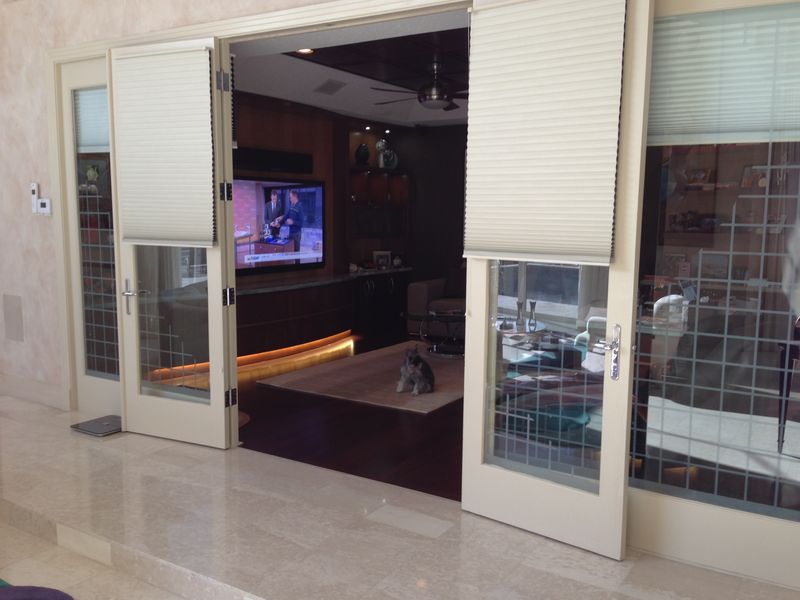 From Outside the Office

From Inside the Office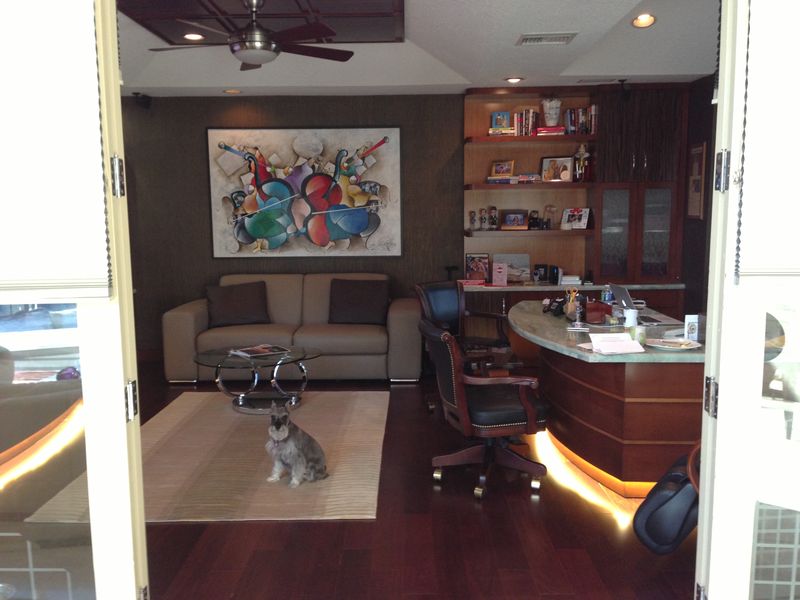 Thanks for visiting! Ya'll come back real soon!
Have a GREAT day!
Rick Schwartz and Freddy
---
---